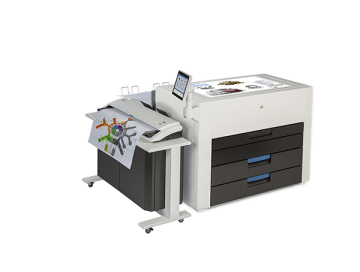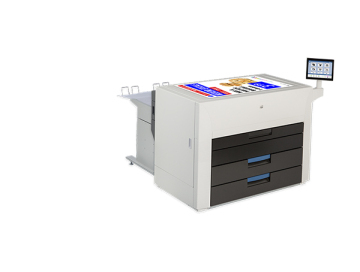 Download Brochures

KIP-900-Series-Brochure-PLANTATION-PAPER-Hi-Res.pdf
(17MB)
KIP 980 & 990 Wide Format Colour Multi-function Laser Printer
KIP 980 & 990 Multi-function production colour system
Printer Output: Colour
Colour: Black & White
Printer Model: 900 Series [980 & 990]
Brand: KIP
Paper Capacity: 4 rolls [650 feet each]
Functions: Wide format colour printer, scanner, copier
Print Resolution: 600 x 1800 dpi
Printer Memory: 16 GB
Output Size:

Width: 11″ – 36″
Length: 210' / [8.5″ minimum]

Print Production: 20 D Size prints per minute [black & white], 16 D size prints per minute [in colour]
Applications: Perfect for architectural, engineering and construction documents including CAD plotting, line drawings, map printing, posters, presentations and renderings with accurate line quality and crisp text.
This large format multi-touch colour print system is the ultimate in wide format functionality!
The KIP 980-990 delivers unmatched multi-function copy, scan and print performance for high demand enterprise workflow. Engineered to deliver vibrant consistent colour quality from first to final print. The integrated dual footprint configuration multitasks scan and print production, saving valuable project time. Smart touchscreen automation simplifies complex copy, scan and print processes for single touch control.
Features
4 Roll Multi-Function System with Integrated Scanner
KIP 980 includes a KIP 720 CIS Scanner
KIP 990 includes a KIP 2300 CCD Scanner
12" Smart System K Touchscreen
Integrated Rear Stacking or KIPFold
KIP System K Print Management Suite
Windows and AutoCAD Drivers
Workflow Automation
16 x A1 per minute Colour print
20 x A1 per minute Black and White print
Full Job Accounting [Optional]
Videos
You Might Also Like