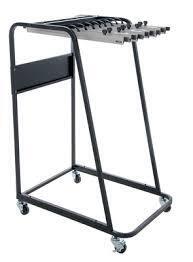 A0 Trolley 20- Clamp
Anders Plan Filing systems represent excellent value for money when storing your plans.
Our silver anodized aluminium clamps along with our black scratch resistant powder coated trolleys means Anders products keep their good looks for years. Our clamps are spring loaded for quick release making access to your plans much quicker and easier.
The plastic insert makes for clear labeling of your plans.
The clamps simply slot easily from the top into the trolleys or wall bracket allowing storage of large volumes of plans without creasing or tearing them. Vertical filing means your plans are easy to access and offers a lot of storage in a small floor space.
You Might Also Like