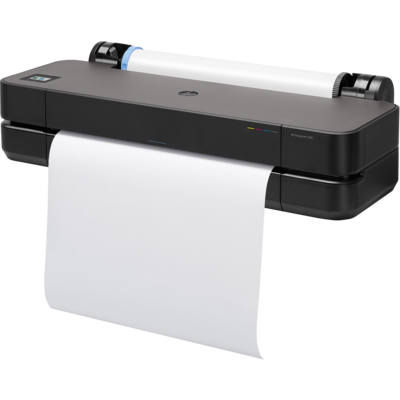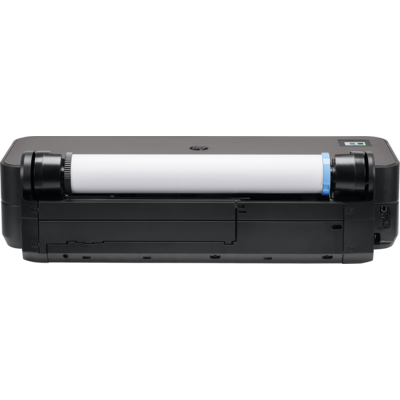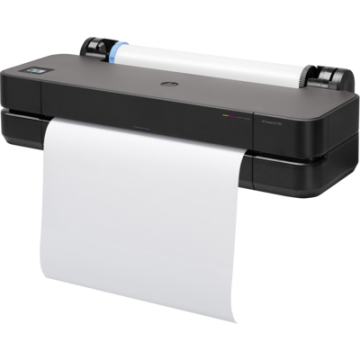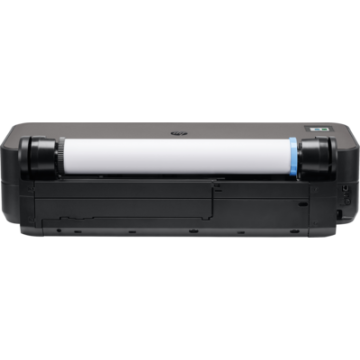 Download Brochures

T230-Datasheet.pdf
(5MB)
HP T230 Large Format Printer Plotter - includes 1 Year onsite Warranty
HP DesignJet T230 24-in Plotter Printer
Printer Type: Plotter Printer
Printer Output: Colour
Colour: Black
Printer Technology: Thermal Inkjet
Brand: HP
Print Media: Bond Paper, Paper (plain), Gloss paper (photo), High-resolution paper
Applications: Perfect for line drawings, map printing, posters, presentations and renderings with accurate line quality and crisp text.
Compatible with: AirPrint, Mobile App
Designed to fit your office, budget, and the way you work, the T230 plotter, one of the world's smallest plotter printers, provides extreme simplicity.
Whether you need to print architectural designs, posters, banners, or other creative projects, the HP T230 Plotter's versatile media handling capability ensures you can experiment with various materials and achieve outstanding results.
Send multiple files in one click.
Avoid waiting by the printer with high-speed printing as fast as 35 seconds per A1/D plot.
Extreme simplicity
Save time with the world's easiest job submission—send multiple files in one click with HP Click software.
Print using the A1 plotter with confidence as you'll get the results you expect with an intuitive driver and true print preview.
With an accessory option, print multi-size A3/B and A1/D projects without manually switching the media source.
Fits your office and budget
Save space with the world's smallest plotters designed to fit your office.
Use up to 95% less ink for routine maintenance vs competitor and get up to 100 extra A1/D pages per month.
More sustainable design reduces CO2 emission up to 7.3 tons/year by units sold by using up to 30% recycled plastic.
Fits the way you work
Be more productive—save time from job prep to final print by printing your projects up to 2x faster.
Print your jobs and manage your A1 Laser Printer from virtually anywhere, anytime with the HP Smart app.
What's in the box
HP DesignJet T230 24-in Printer, printhead, introductory printer ink cartridge, spindle, quick reference guide, setup poster, power cord
HP DesignJet T230 24-in Printer Datasheet is also available on this page for you to refer to.
Software included
HP Click, HP Smart app, HP Print Preview for Windows, HP Easy Start, HP DesignJet Utility for Windows, HP Support Assistant
Warranty
One-year [12 months] limited hardware warranty on the HP T230 A1 Plotter Printer
Videos
Supplies
You Might Also Like