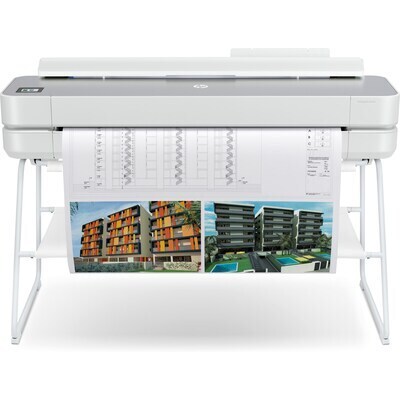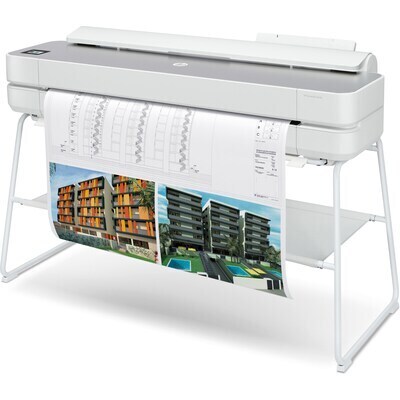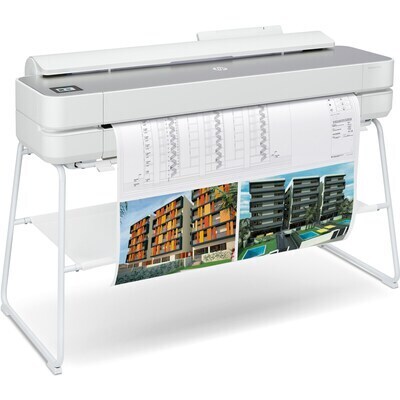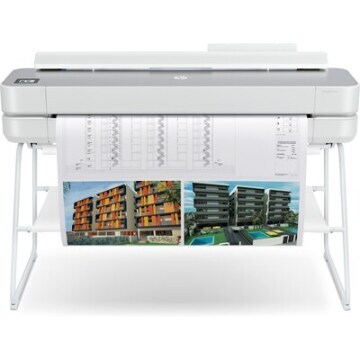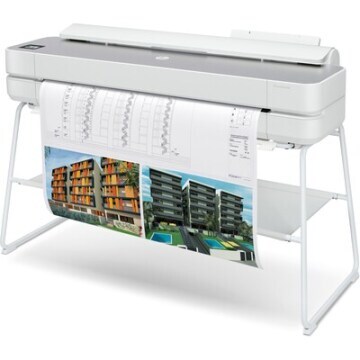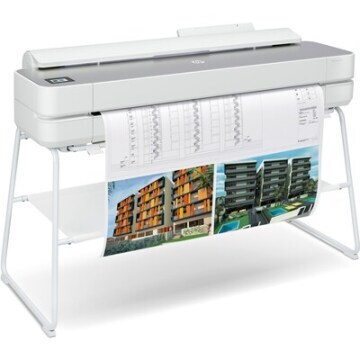 Download Brochures

Studio-W.pdf
(1MB)
HP Studio Steel Finish 36" Printer - 1 Set of Free Inks
HP DesignJet Studio Steel Large Format A0 Printer
36" Colour Inkjet Plotter, Wireless
Printer Output: Colour
Printer Technology: Inkjet
Brand: HP
Colour: White (Steel Top)
Print media: Paper (plain), Gloss paper (photo)
Print media sizes: Up-to 36-inch wide paper rolls & paper sheets (available below under supplies)
Applications: Great design, easy to use. Perfect for collaborative teams working together on projects. Print precise line drawings, coloured 3D renders, Maps, Presentations and high-quality images.
Compatible with: HP Bright Office Inks, Dye based & Pigment based Inks
Sustainability: First net carbon neutral HP DesignJet plotter
Speed: 25 sec/ page on A1/ D
Print Memory: 1 GB
Printer Warranty: 1 Year
HP Designjet Studio Steel Printer 36"
HP Designjet studio steel 36 inch printer is designed with advanced technology that enhances the printing efficiently.
The HP Studio Steel A0 plotter printer allows you to easily print projects of different sizes with automatic roll and tray switching. Printing tasks of various sizes are simple with this printer. You can benefit from fast printing that can finish an A1/D plot in 25 seconds.
AEC, GIS, and MCAD specialists that need to print maps, technical drawings, posters, and renderings with exact, accurate line quality and clear text will find Studio Steel 36" to be the ideal choice.
This HP DesignJet plotter is the first to be net carbon neutral. It is technologically advanced and built to work effectively. It is easy to use and suited for all conditions.
You can automatically print multi-size A3/B and A0/E projects without changing the media source manually. You can also send several files with a single click using HP click software for the fastest job submission.
When combined with the HP click and HP smart wireless printing apps, the automatic document feeder makes high-speed printing effortless. The HP A0 printer also has a 50-sheet paper tray and an integrated bin for comfort.
It's easy to print with our logical drivers and real print preview to get the expected outcome. The HP Smart app allows you to manage your plotter and print jobs from practically anywhere at any time.
Don't miss out on the HP DesignJet Studio 36-in printer. Order today!
Videos
Supplies
You Might Also Like