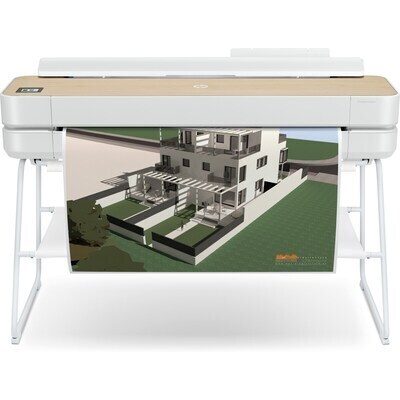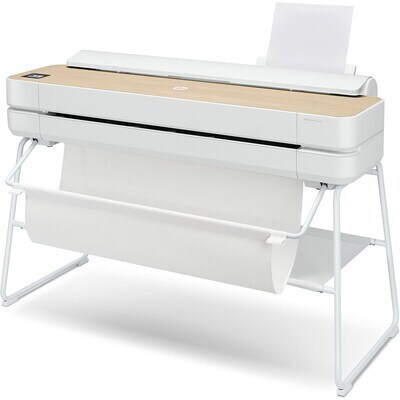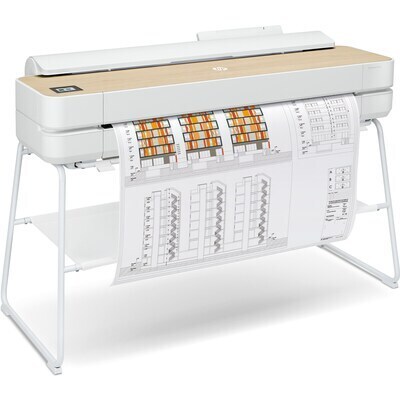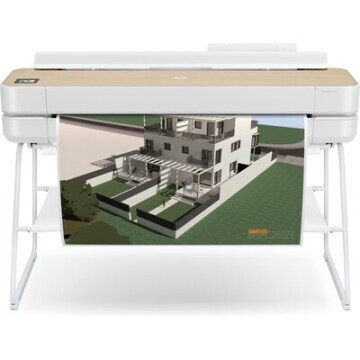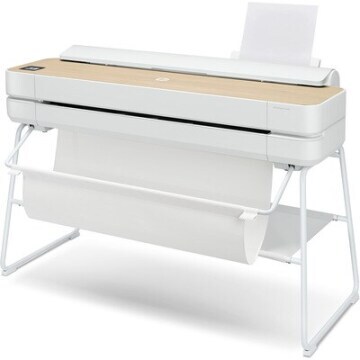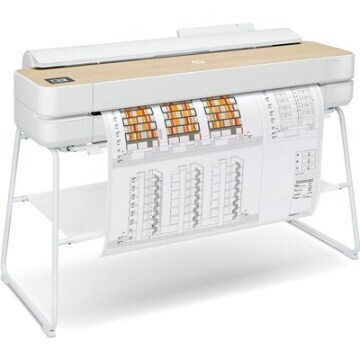 Download Brochures

Studio-W.pdf
(1MB)
HP Studio Wood 36" Printer includes 1 Set of Free Inks.
HP DesignJet Studio Wood - 36in Large Format Printer (Wood Top)
Printer Output: Colour
Printer Technology: Inkjet
Sustainability: First net carbon neutral HP DesignJet plotter
Brand: HP
Colour: White (Wood Top)
Print media: Paper (plain), Gloss paper (photo)
Print media sizes: Up-to 36-inch wide paper rolls & paper sheets (available below under supplies)
Applications: Perfect for collaborative teams working together on projects. Print precise line drawings, coloured 3D renders, Maps, Presentations and high-quality images.
Featuring a modern office design that compliments its environment and performance to match. Print multi-size jobs easily with auto switching between roll and tray. Enjoy high-speed printing as fast as 26 sec per A1/D plot. 1 GB memory.
Fits the way you live
Design that performs, technology that stands out.
Easily set up your plotter using your smartphone.
First net carbon neutral HP DesignJet plotter.
Extreme simplicity
Print multi-size A3/B and A0/E projects automatically, without manually switching the media source.
Save time with the world's easiest job submission—send multiple files in one click with HP Click software.
Print with confidence you'll get the results you expect with an intuitive driver and true print preview.
Fits the way you work
Avoid waiting by the printer with high-speed printing as fast as 26 seconds per A1/D plot.
Be more productive—save time from job prep to final print by printing your projects via HP Click.
Print your jobs and manage your plotter from virtually anywhere, anytime with the HP Smart app.
Videos
Supplies